Although established in 2006, the dream behind Little Red Hen Artisan Bakery began much earlier.
Janice Cannon was the youngest of four children and got a taste for cooking when she was only a girl, when she took on the role of cooking the family dinners. This quickly turned to passion, and in her twenties she was eager to make home cooked meals for her entire ski team as they traveled the world competing.
There was one trip in particular that will forever inspire Janice.
While in France, she and her team were out exploring the local cuisine when they happened upon a bakery that offered what Janice still remembers clearly as the best whole wheat walnut bread she had ever had. This experience sparked a fire inside of Janice. In the years that followed she earned a degree in Food and Nutrition, and learned the art of large scale catering on sets of the Vancouver film industry. Despite that, she never forgot about that French whole wheat walnut.
A new place, and new beginnings.
Even after relocating to the Shuswap with her husband Gordon Milne and starting a family, she knew she wanted to give others an experience with food like the one she had during that trip to France.
During a trip across Canada, Janice and Gord stopped at Both Hands Bakery in Thunder Bay, where they met the owner and spent an evening with him as he baked. They left that evening feeling determined to follow the dream. Utilizing the book The Bread Builders, they taught themselves everything they needed to know; from how to build a wood fired oven, to how to make the perfect sourdough loaf. In 2006, with the unwavering support and creativity of Gordon, Janice was able to establish her business, and began attending local farmers markets. She was soon approached by Askew's and several other local businesses to display and sell her bread and treats. As business grew she realized the demand for local quality baking and included a wholesale component to the business.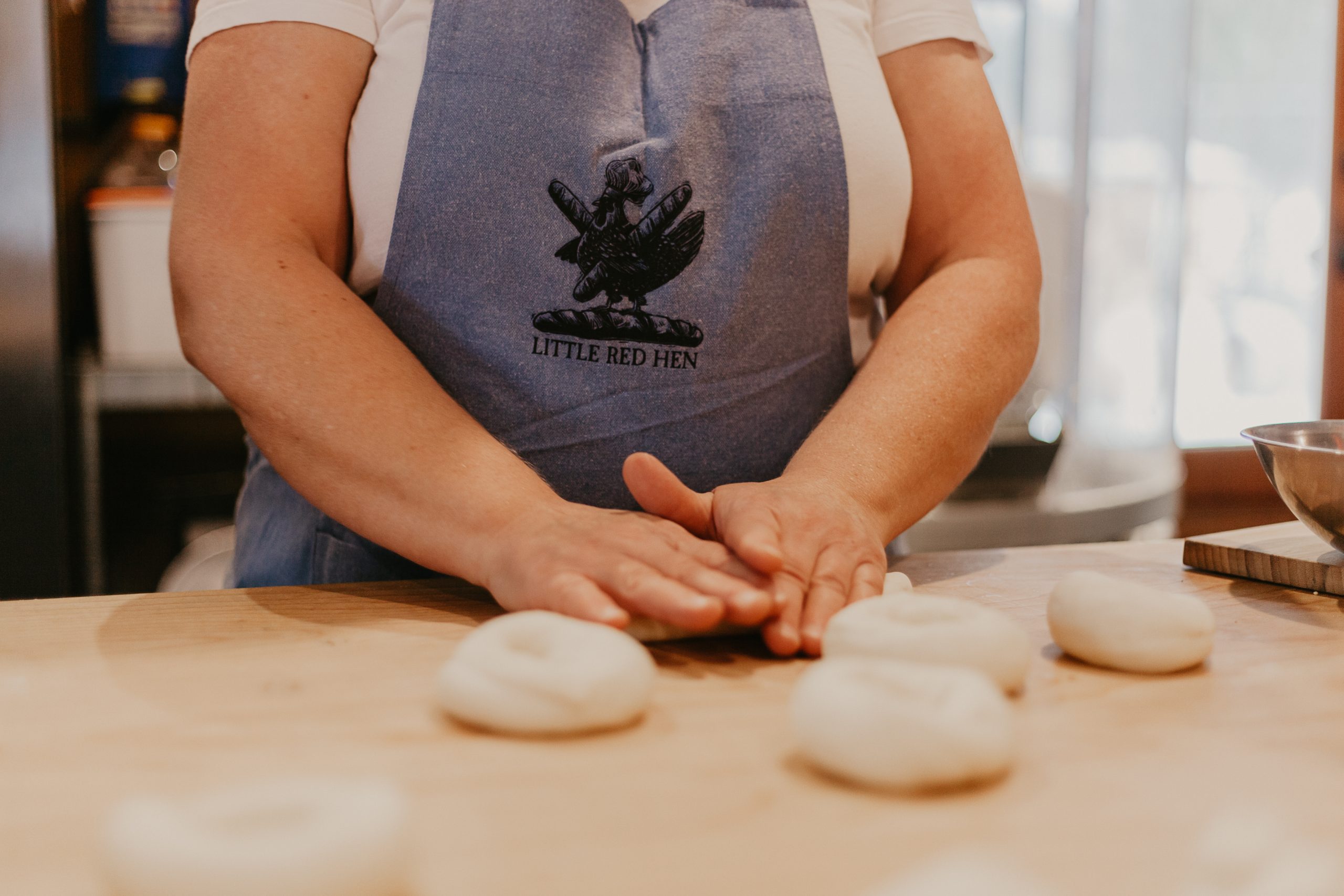 For Janice, doing everything started years ago when she was a girl cooking for her family, and grew into her being a woman who bakes for her community.
Inspired by those around her, Janice has always wanted to bring people together through food. Her passion for baking, and her love for her community can all be felt in the space she has created and the experience one gets through sharing her food.